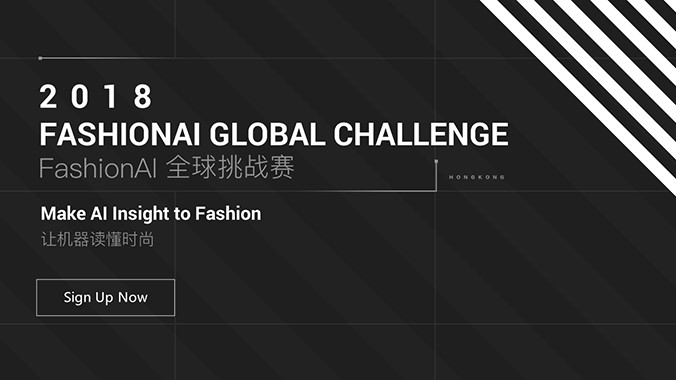 Keypoints Detection of Apparel-Challenge the Baseline
This challenge is focusing on one part of the dataset: keypoints detection of apparel.
主办方:

阿里巴巴集团,香港理工大学,The Textile Institute

地址:

浙江省 杭州市 西湖区

时间:

2020-07-31

~

2021-01-01
立即报名
活动详情
Introduction
Upgrades in consumption patterns mean that there is significant room for potential growth in the fashion industry. According to official statistics from different countries, the market value of the global apparel market is worth over USD 3 trillion. Although artificial intelligence (AI) technology has been evolving along with the fashion industry, there are still different challenges in different areas that need to be addressed.
To promote the development of the fashion industry, the Vision & Beauty Team of the Alibaba Group and the Institute of Textile and Clothing of The Hong Kong Polytechnic University are pleased to jointly launch a revolutionary dataset which integrates both professional fashion knowledge and machine learning formulation.
This challenge is focusing on one part of the dataset: keypoints detection of apparel. The analysis of apparel with computers could be easily affected by the dimension and shape of the apparel, distance and angle of shooting, or even how the apparel is displayed or the model is posing. Contestants are required to detect keypoints of apparel images. This task can help to improve the performance of applications such as alignment, recognition of the local attributes and auto-editing of the images of apparel.
Submission
The system carrys out real-time evaluation. The daily ranking starts 10:00 UTC+8, and 22:00 UTC+8, respectively.
Participation
One account per participant.
The competition is open to all individuals.
Advisory board members (and their immediate families and members of the same household) of the competition sponsor, Tianchi and their respective affiliates, subsidiaries, contractors, agents, judges and advertising and promotion agencies are not eligible to participate in the competition.